These artists and individuals have been a pleasure to work with and have proven exceptional with their skills.  Below are some some very kind things they have said about me.
——————————————————————————–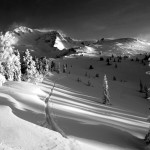 "Bob's eye for making a photograph "pop" when he prints it is simply amazing. What sets Bob apart from any other print service is his willingness to work with you to capture your vision for an image and turn it into a fine art print. Bob understands the technical side of digital imaging from the moment the light enters the camera to the final print, but he is also an consummate artist in his own right. Very few people have that combination of technical competence and artistic vision. It makes working with Bob a pleasure. We are lucky to have Swanson Images here in northern California."
– Mike Hupp –  photographer  and retired District Ranger for the Shasta National Forest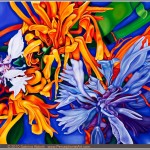 "Bob is energetic, artistic, and enthusiastic. He is not only friendly, he willingly works long and odd hours in order to get the job done right."
– Sabrina Abbott – realistic abstractionist
Bob Swanson of Swanson Images has worked with me on diverse projects such as layout and printing note cards, color proofing and printing  giclees from original watercolors and designing and making very large prints for artistic signage.   I will continue working with Bob because of his expertise, his state of the art equipment, professionalism and commitment to perfection.
– Mitch Barrett – The Hearst Corporation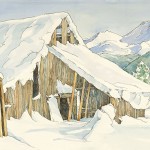 "The fine art giclee prints I get from Swanson Images are so utterly true to my original paintings that one can hardly see a difference. Bob has incredible color matching skills, and can select papers or canvas that match perfectly.  His work is far superior to any other service I have encountered."
– Kim Solga – watercolor artist and muralist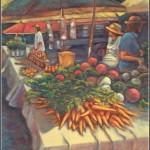 "I work with Bob Swanson, because he pays close attention to detail and answers all my questions. His work is always terrific and he makes sure I get what I need."
– Gail Domanski – painter and pastel artist from Mt. Shasta
"The business printing services from Bob Swanson's crew at ArtistiControl can't be beat.  They are a true quality service in every sense of the word!"
– Kim – past board president and secretary of Siskiyou Arts Council